---
AR500 Armor® Newsletter: We need your help!
---
Published by AR500 Armor® on January 27th, 2021 11:01am. 78 views.

---
Follow Armored Republic®: Website
---
You might also like: AR500 Armor® Coupons & Promotions on Contaya.com
---
---
Free Men of the Armored Republic,

Here is why we need your help:

With the recent political tensions, we are all experiencing levels of uncertainty.

In 2019, Senator Charles Schumer said he would introduce legislation to regulate ownership of body armor. This year, with

New York Assembly Bill 352

, it seems more tyrannical legislators from the Empire State want to infringe on citizens' rights.

Additionally, it is becoming more difficult to get the message out through our social channels and our community is waiting for a platform that is committed to promoting free speech.
What can you do?
If you are not connected already, be sure to follow us on ALL 5 platforms below. It is still unknown which of them will remain reliable and have the longevity necessary for us to stay connected as the political climate continues to shift.
Follow all 5 accounts:
@tyler_ar500armor
As it stands today, our most dependable form of communication is through email. If you know more Free Men who stand for our God-given right to Life, Liberty, and the Pursuit of Happiness, make sure to share this email so they can stay connected as well.
Share this email with other Free Men: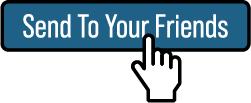 In Liberty,

Your AR500 Armor Team
---
---
---