---
Whistle Newsletter: ⏰ LAST CHANCE—Whistle holiday deals ENDING! 🔥
---
Published by Whistle on January 29th, 2021 9:05am. 42 views.

---
Follow Whistle: Website
---
You might also like: Whistle Coupons & Promotions on Contaya.com
---
---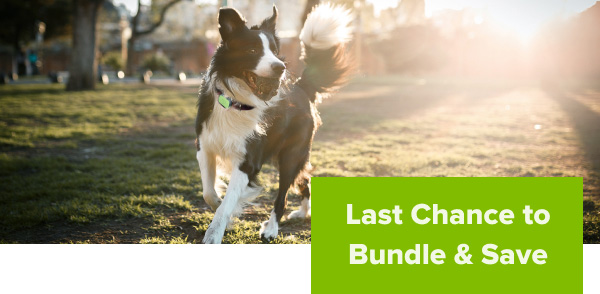 Add years to your time together.
It's a New Year. You want to get fit. And so does your dog. But how much exercise is enough?

A Whistle Smart Pet Tracker monitors your pet's activity–even when you're not around. Get alerts when your dog could use an extra walk or game of fetch.
PLUS get 50% off a Whistle collar* with purchase of a Whistle GO Explore Bundle.

* While supplies last.

---
---
---