---
goop Newsletter: shiny happy
---
Published by goop on July 6th, 2021 12:01pm. 44 views.

---
Follow goop: Website
---
You might also like: goop Coupons & Promotions on Contaya.com
---
---
If this e-mail is not displayed properly, click here.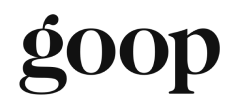 Morning yoga. Mood-boosting sweat sessions. Long, leisurely catch-up walks with friends. Leaving the house again is a luxury we're embracing with open arms. But this return to normalcy deserves better than the washed-out gear of workouts past, which is why we teamed up with PUMA to create a selection of performance-minded staples.
French-girl face cream, the chicest-ever sunscreen, bronzing oil, and something called Tubmarine are just a few discoveries that goop beauty editors Jean, Erica, Emma, and Brianna say are perfect for summer.
3019 Wilshire Blvd, Suite 206 | Santa Monica | CA | 90403
Goop Inc. 2021 All rights reserved.
Company No.
5406040

If you want to from our mailing list, here.
---
---
---