---
Lone Wolf Arms Newsletter: We're Going Live Today!
---
Published by Lone Wolf Arms on July 9th, 2021 3:47pm. 14 views.

---
Follow Lone Wolf Distributors: Website
---
---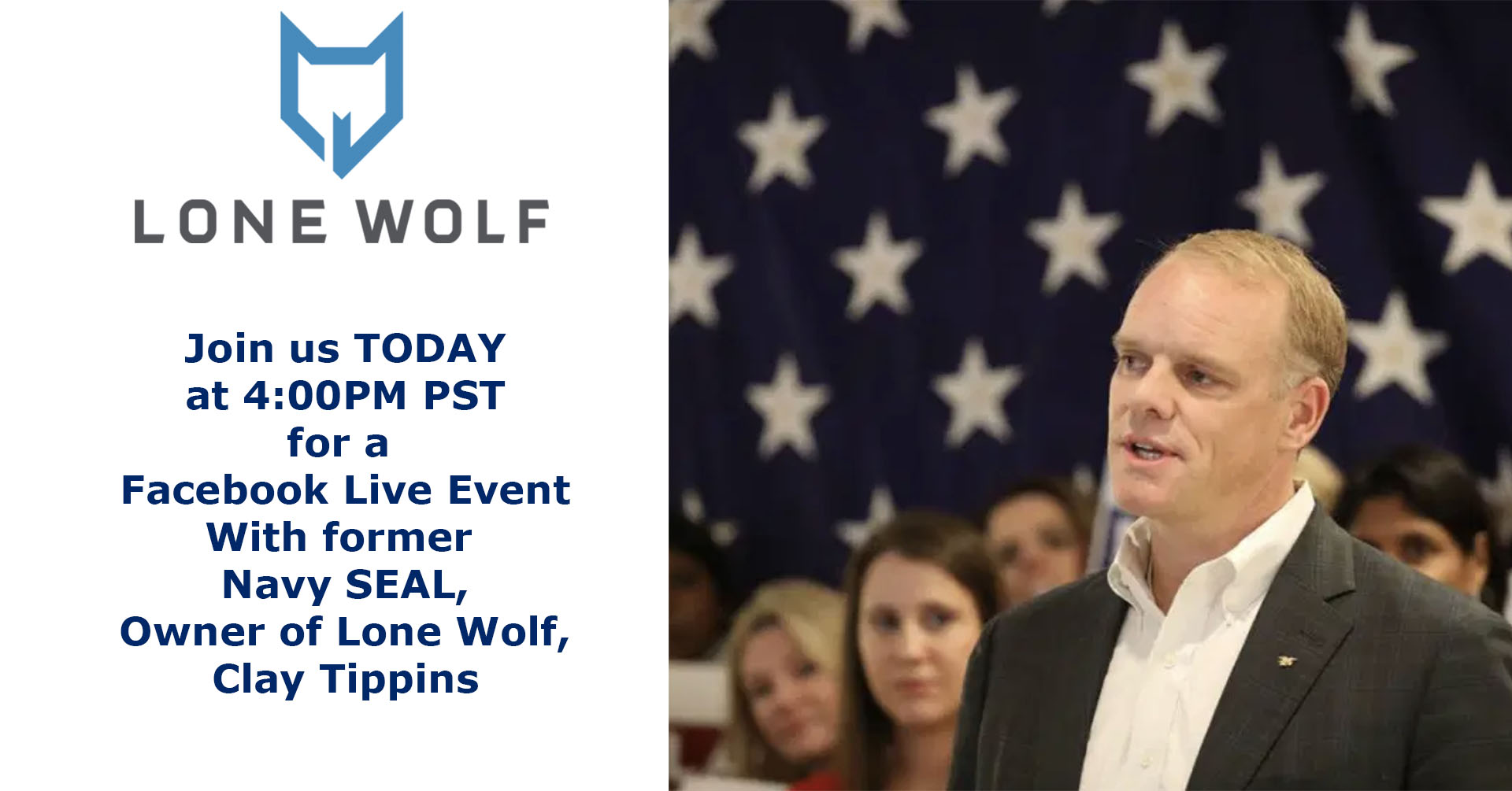 Discussing How Suppressors work and How The Proposed Biden ATF Regulations Would Impact You
Join Lone Wolf owner and former Navy SEAL Clay Tippins for an interactive, podcast like discussion on interesting and important current topics including:
Clay's view on what's really going on with the Biden's proposed ATF regulations on Pistol Braces and 80% complete frames, how these regulations would impact your 2A rights, and what you can do about it

What happens to 80% complete frames if Biden's proposed regulations take effect, why LoneWolf's 80% complete FreedomWolf is the best do-it-yourself 80%'r on the market, and LoneWolf's guarantee that you'll be able to keep yours

How suppressors really work and reduce noise, and why we believe LoneWolf's newly release suppressor, the "Elimin8r", is one of the best new cans on the market

Clay will be joined by Dean Sylvester, the Chief Design Guru from Primary Weapons Systems, maker of the world's greatest AR-15s, who collaborated with LoneWolf on the design of the Elimin8r suppressor.
SEE WHAT WE HAVE BEEN UP TO...
---
---
You might also like: Lone Wolf Arms Coupons & Promotions on Contaya.com
---
---