---
goop Newsletter: go home
---
Published by goop on July 20th, 2021 12:01pm. 36 views.

---
Follow goop: Website
---
You might also like: goop Coupons & Promotions on Contaya.com
---
---
If this e-mail is not displayed properly, click here.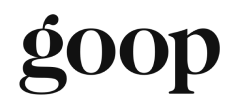 The key to shopping for summer things while it's actually summer? A solid sense of who you are—and what you truly need—so that you can resist temptation, pick up only what you'll use, and sail through checkout.
From biodegradable packaging and glass jars to the pure brilliance of no packaging whatsoever, the clean beauty industry is working toward sustainability. No one claims to fully be there yet, but until they are, these are some of the broad categories within sustainable to consider—along with the individual items we really love so far. Here are the hair, makeup, skin, and body products worth changing up your routine for.
3019 Wilshire Blvd, Suite 206 | Santa Monica | CA | 90403
Goop Inc. 2021 All rights reserved.
Company No.
5406040

If you want to from our mailing list, here.
---
---
---