---
goop Newsletter: dress code
---
Published by goop on September 26th, 2021 12:02pm. 37 views.

---
Follow goop: Website
---
You might also like: goop Coupons & Promotions on Contaya.com
---
---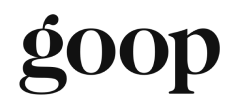 THE G. LABEL DRESS COLLECTION

Admired for their beauty, revered for their wild sensibility, and adored for their inherent femininity, flora and fauna have deep roots in fashion. They've gone from grandiose (flapper-era feathers and Art Deco botanicals) to radical (two words: flower power) to moody, subversive, even a little ethereal. But through the decades, a single truth has emerged: These plucked-from-nature motifs have serious staying power.
3 RECIPES—AND MORE STORIES—FROM RIPE FIGS

Yasmin Khan's experience as a journalist and human rights advocate gives her a distinctive lens as a cookbook author. Her recipes are exceptional, and the photography is stunning. But what is most striking about her books is the way she uses food to connect her readers to the people, culture, and history of the places she writes about. This time her focus is on the countries surrounding the Eastern Mediterranean: Turkey, Greece, and Cyprus.
A PSYCHIATRIST ON CULTIVATING EVERYDAY VITALITY

In her new book, Samantha Boardman, MD, provides actionable strategies for cultivating feelings of positivity and aliveness.
WHAT YOUR VOICE SAYS ABOUT YOU

There's a lot of complexity that we tend to overlook about the power of our voice, says John Colapinto. Colapinto is a journalist and the author of This Is the Voice, which explores the biology of human speech, from how babies learn to make sounds to the relatively recent rise of vocal fry. He joins goop podcast cohost Erica Chidi to talk about the vocal injury that inspired him to find out what we learn from one another and society through our voice alone.
WHY CONFLICT AT WORK ISN'T ALWAYS BAD

Emotions show up everywhere at work, and the way we respond to conflict is often reflective of our shadow—what Carl Jung described as the dark side of our personality. To feel good at work, explains Amina AlTai, people need to learn to work with conflict instead of fearing it.
3019 Wilshire Blvd, Suite 206 | Santa Monica | CA | 90403
Goop Inc. 2021 All rights reserved.
Company No.
5406040