---
Caliper Newsletter: Starts now! Wellness wisdom all month long.
---
Published by Caliper on January 4th, 2022 7:00pm. 16 views.

---
Follow Caliper: Website
---
You might also like: Caliper Coupons & Promotions on Contaya.com
---
---

STARTING NOW
A MONTH OF WELLNESS WISDOM
Let the new year bring fresh energy to your wellness goals. We're here to help! Starting today, we're sharing expert tips and inspiration each week, to help you find balance, joy and radiant health in 2022.
WEEK 1
Cultivating a Healthier Relationship with Alcohol
with Billy and Christy Wynne
Founders/Owners, Awake Denver Sober Bar & Coffeehouse
"The single most important thing I realized when I stopped drinking alcohol was that I was gaining something exciting," recalls Billy Wynne. One of those gains was the opportunity to open the country's first alcohol-free bar and bottleshop, with his wife Christy — and the chance to create a loving, diverse community of welcome at Awake Denver. Here's how they did it, and what they learned along the way.
Here's 20% off your first 4 months
of a Caliper subscription
(and 10% off after that!)
With Caliper delivered to your door each month, you're set for daily wellness! And, as a subscriber, you'll always get free shipping—and you can pause or cancel anytime.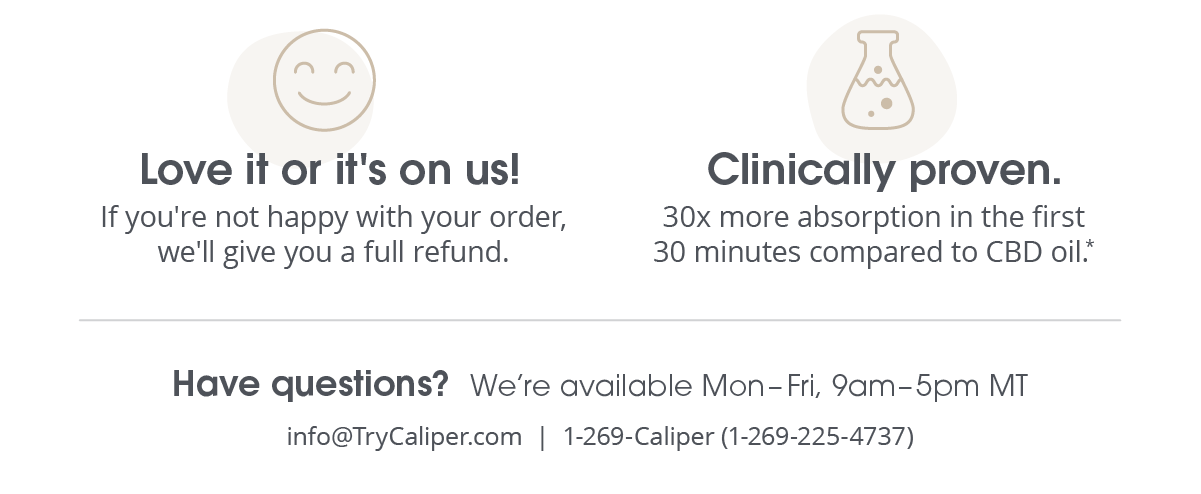 Copyright 2022 Caliper Foods. All Rights Reserved.
Caliper Foods - 6360 E 58th Avenue Unit C Commerce City, CO 80022

View Our Privacy Policy |
*2021 Colorado State University Study, Pharmaceuticals. DOI: 10.3390/ph14010035
Get 20% off the first 4 months of a new Caliper subscription (first-time subscribers only). Cannot be combined with any other coupons or offers. Subject to additional terms. Caliper Foods may end or alter this offer at its discretion.
---
---
---