Bowling.com Deals Newsletter: Forget yesterday. 🤑 Today's deals are even better!
---
Published by Bowling.com Deals on August 12th, 2019 8:49am. 32 views.

---
---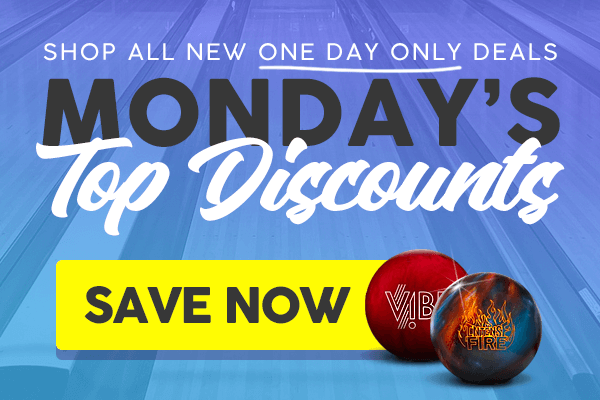 Sale prices end tonight at midnight (CT)
It's bright and early on Monday. What does that mean? 79 new daily deals! Balls, shoes, bags and more and some of the deals are so low we can only show them once you add them to your cart! But hurry, they'll only last for 24 hours. And don't forget to grab your coupon below!
$5 OFF orders of $50 or more
Code: INSTANT5

$10 OFF orders of $150 or more
Code: INSTANT10
DID YOU SIGN UP YET? AUGUST BALL GIVEAWAYS
Enter our August giveaways for a Storm PRO-Motion or a Motiv Rogue Assassin! The PRO-Motion is a high-performance ball that absolutely ignores heavy oil! And The Rogue Assassin is a good benchmark ball for control on medium oil.

Enter Now  >
Need help? Call our friendly staff at the number above. Our customer service reps would love to help you find the products you're looking for!
Coupons not valid with instant bonus, doorbuster, flash sale, hot deal or buy one get one free items.
Visit Bowling.com to read about our pricing and offer details.
You can read our privacy policy. This email was sent to . Want to stop receiving emails at this address?
Bowling.com, 3540 NE Stallings Dr, Suite 102 Nacogdoches, TX 75965
1-800-441-2695 | 1-601-500-7015 | HelpDept@bowling.com
© 1999-2019 Bowling.com All Rights Reserved


---
You might also like: Bowling.com Deals Coupons & Promotions on Contaya.com
---