Bowling.com Deals Newsletter: Flash Sale: 18 Deals ⚡ 75% Off Hammer Statement Solid X-Out
---
Published by Bowling.com Deals on October 8th, 2019 8:29am. 45 views.

---
---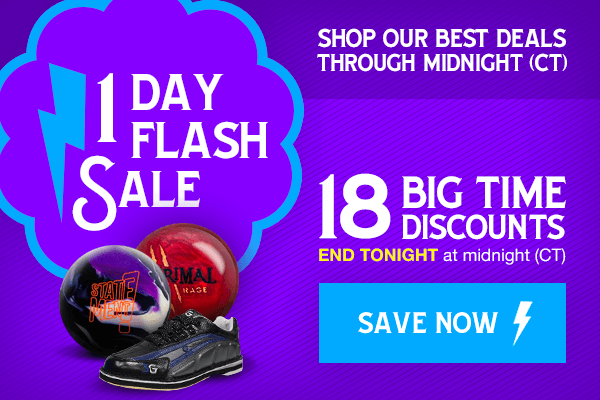 For only 24 hours shop Flash Deals on 18 really special items. Visit the sale page to reveal these big-time discounts!
OCTOBER GIVEAWAYS
Enter our October giveaways for a Roto Grip Halo Vision or a Motiv Forge Fire! The Halo Vision is super versatile and has one of the best assymetrical cores Roto Grip has made yet! And the Forge Fire is a high-performance ball that responds to friction and handles oil well.

Enter Now  >
Need help? There are five easy ways to contact us at Bowling.com! Our friendly customer service reps would love to help you find the products you're looking for! Find out more.

Visit Bowling.com to read about our pricing and offer details.
You can read our privacy policy. This email was sent to . Want to stop receiving emails at this address?
Bowling.com, 3540 NE Stallings Dr, Suite 102 Nacogdoches, TX 75965
1-800-441-2695 | 1-601-500-7015 | HelpDept@bowling.com
© 1999-2019 Bowling.com All Rights Reserved


---
You might also like: Bowling.com Deals Coupons & Promotions on Contaya.com
---