---
LovelySkin.com Newsletter: Up to 32% Off Friends & Family Sale Continues + $66 AFA Masque Gift!
---
Published by LovelySkin.com on December 18th, 2019 9:39am. 108 views.

---
Follow LovelySkin.com: Website
---
You might also like: LovelySkin.com Coupons & Promotions on Contaya.com
---
---
About Your Free Gift
AFA Full-Size Micro-Exfoliating Masque
This mask smooths and brightens skin with Amino Fruit Antioxidants.
Featured Brands
Email Exclusive
32% Off
Obagi & SUZANOBAGIMD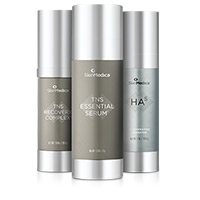 20% Off
Replenishment
+ 10% Off SkinMedica
Connect with #LovelySkin!




*Restrictions
Offer ends at 11:59 PM CST Monday, December 23, 2019. Cannot be combined with any other offer. Only one discount code may be used per order. Best discount available will be used. Good while supplies last. Limit one per customer.
---
---
---